ASIP / ASIC (custom IP/IC)
  IP for ASIP particular application(custom IP)
I will offer IP matched from our IP source to customer's specification, and execute it to a single purpose evaluation of IP.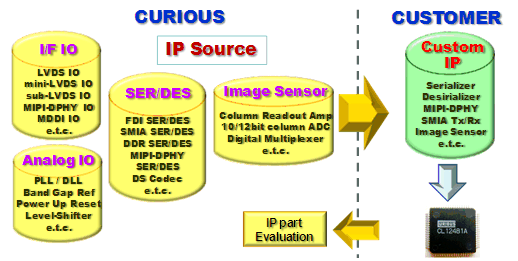 ASIC application specific IC(custom integrated circuit)
ASIC is designed by using our company and other companies IP in the ASIC partner company.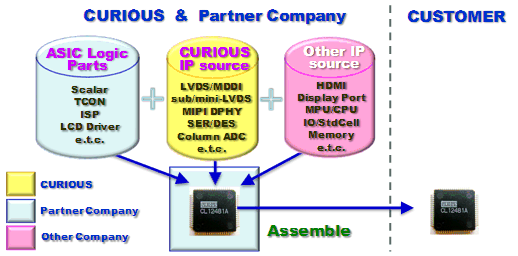 IP matched from the IP source of curious to customer's specification is offered Even the IP unit evaluation is possible.
Partner company
Our company IP can be used at a low price by using the ASIP/ASIC partner company.
ASIC partner company